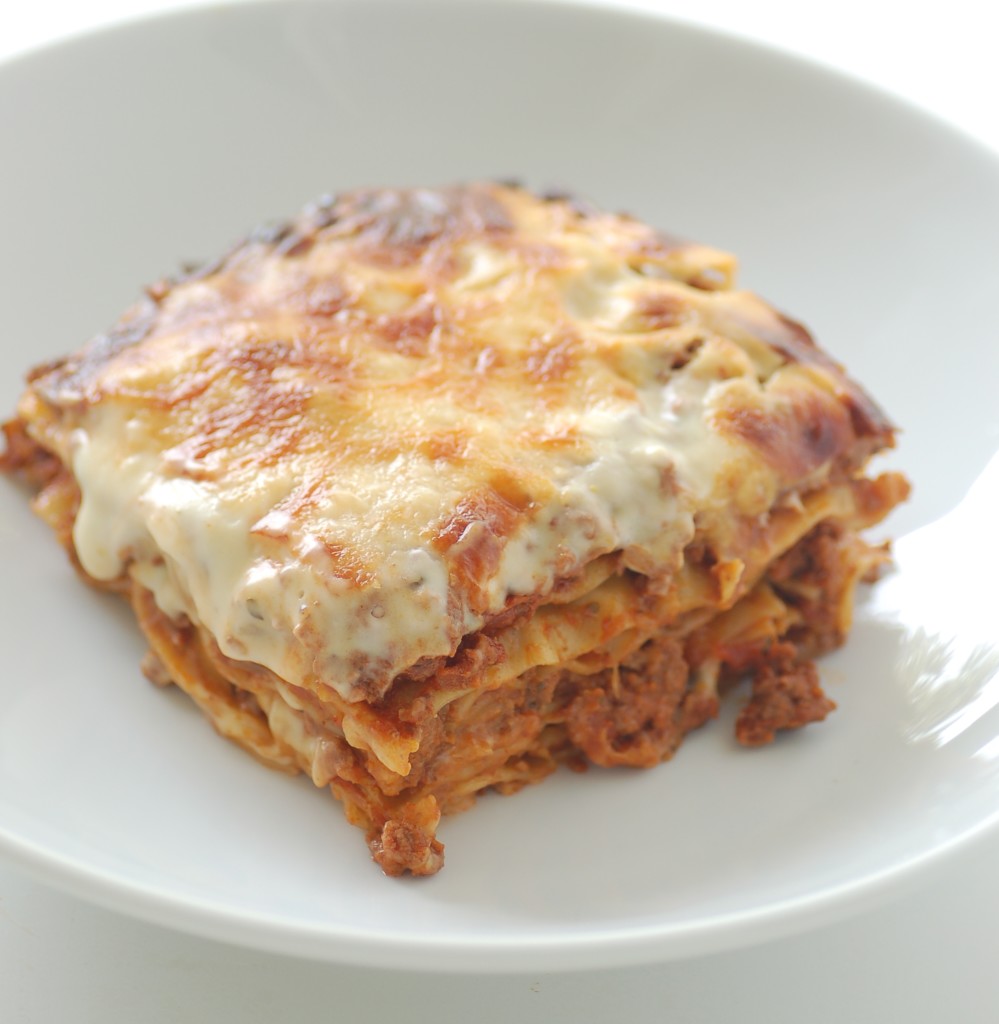 The Romagna tradition: lasagna
Lasagna … what a succulent, delicious mixture of flavours! For many of us lasagna was the Sunday meal, which was served up in our childhoods on celebration days. If you travel around, you can taste many different types, but below we tell you how to make the traditional lasagna!
Ingredients:
> fresh green pasta dough
> a tasty sauce
> béchamel
> grated cheese.
FRESH PASTA DOUGH FOR LASAGNA
350 grams of flour, 3 eggs and a frozen spinach cube that will be finely chopped. If you make
the dough using the food processor, insert the eggs and the spinach cube and pulse it. Keep whizzing and then add the flour and salt. Mix well. Tip out the dough and knead to form it into a ball shape. Leave it to rest at least 30 minutes (if not, it will be difficult to roll it with a rolling pin). Flatten the dough piece with a rolling pin or a pasta machine. Then cut it into rectangles, blanch it, cool it down in cold water, drain it and place on a cloth to dry.
SAUCE
Fry celery, carrot and onion until browned using extra-virgin olive oil. Add the mixed mince (pork and beef), salt and pepper. Stir it with a wooden spoon for at least 10-15 minutes, add white wine and let it evaporate. At this point you can add a tablespoon of tomato paste and tomato sauce (personally I prefer peeled tomatoes pureed in a blender or food processor).
Cook on a low heat for at least 1 hour and a half.
BÉCHAMEL (CREAM)
Quantities per 1 litre of milk.
Heat the milk in a saucepan. Melt 100 grams of butter in another saucepan, then add 70 grams of flour and cook, stirring for 2-3 minutes. Add the hot milk, stirring well to avoid lumps. Keep cooking, stirring constantly until the sauce thickens. Season with salt and pepper and add a little bit of nutmeg. In case of lumps, blend it using an immersion blender.
Prepare all the ingredients and follow the steps recommended by our cook, Castigliana!
Spread a spoonful of meat sauce and béchamel over the bottom of your pan, then lay the first sheet of dough. Add the sauce and spread the creamy béchamel over the dough using a spoon. Drizzle over the Parmesan. Repeat the procedure (no more than 5 layers of pasta). Pour what's left of the meat sauce, béchamel and parmesan over the top. Bake at 180 degrees for about 40 minutes (although baking time always depends on the oven type, your lasagna is ready when it's beautifully golden!)
Ti potrebbe interessare anche...