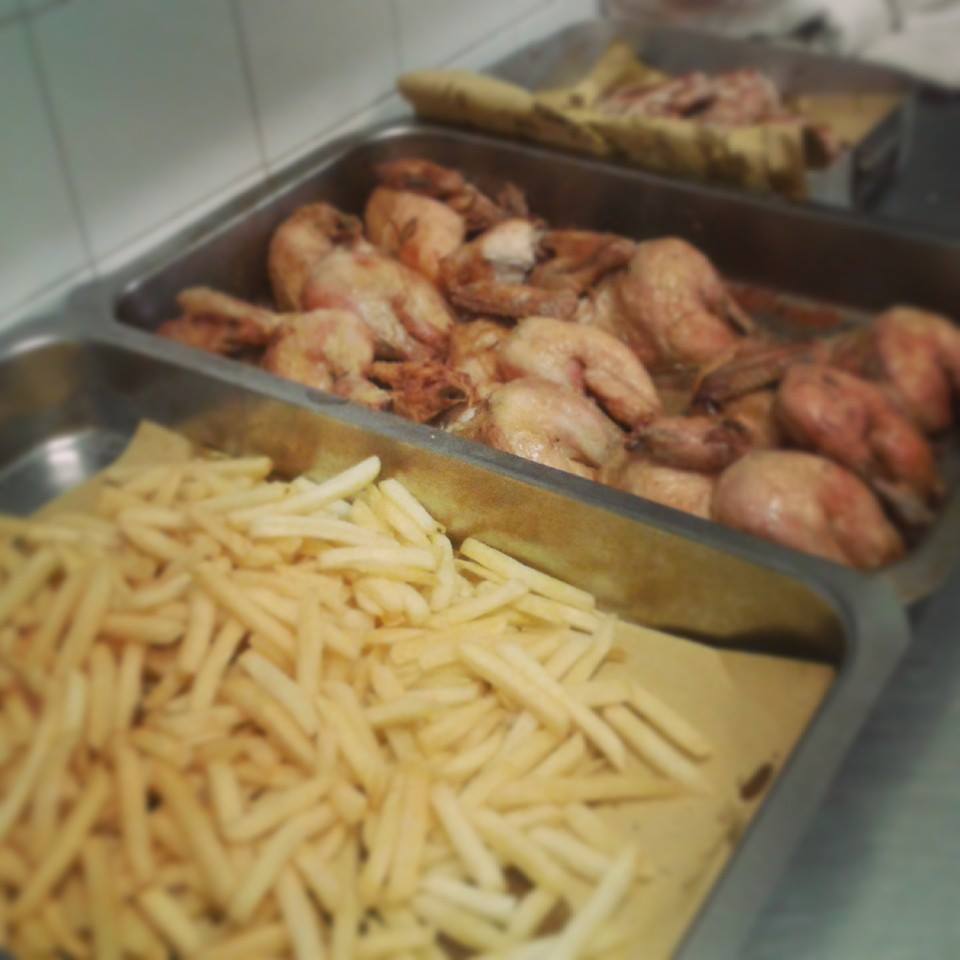 Chicken and chips: a combination that satisfies everyone, of all ages and backgrounds. Children love it and adults are happy to go for seconds. In our hotel in Misano chicken and chips are a must! Many people ask us for the chicken recipe, which is tasty but not greasy and extraordinarily soft, so follow these steps!
Sear the chicken over an open flame, then wash it and dry it well. Prepare a mixture of finely chopped rosemary, garlic, salt and pepper. Rub the chicken skin, season inside and rub even a little bit under the skin of the breast and thigh (it will be more flavourful!). Oil it and place in a baking pan. Bake in a preheated oven at 200 degrees. Let it brown well, turn it onto the other side and then sprinkle with white wine. Cook for at least an hour, but always check the cooking. When the chicken turns golden brown, it's ready!!
What about French fries? We're sure you already know the recipe by heart!
Ti potrebbe interessare anche...